"It took me four years to paint like Raphael, but a lifetime to paint like a child." —Pablo Picasso
As children, we dive fearlessly into freedom, joy, and our wild imaginations.
By combining art I made as a 7-year-old with photographs I've taken as an adult, I'm here to help you reconnect to that limitless place and time.
If you're interested in purchasing any prints of this art, please visit priscillawarnerart.com.
Drop your name + email below to get my latest essay, "Pray for the World"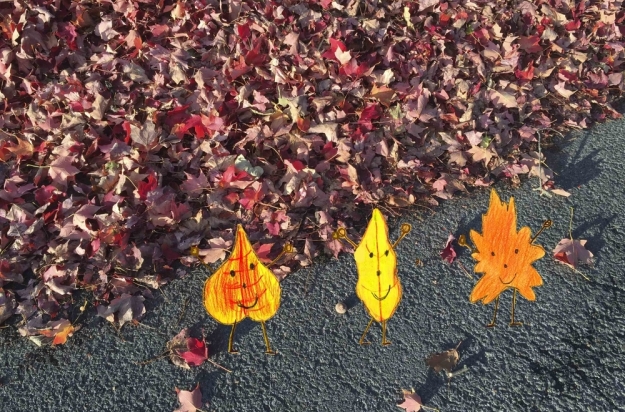 The story behind my collages:
While dismantling my late mother's art studio, I come across a portfolio she'd saved of my childhood drawings.
I'd written about painful aspects of my youth in two best-selling memoirs, but this art served as evidence that there was another story at play:
Art had always brought me joy.
So I decided to access that joy again, by scanning my drawings from half a century ago and dropping them into photographs I'd taken recently.
Collaborating with my younger self feels magical now, as I travel through time and space with an ease and artistic freedom that's thrilling.
I've worked for many years as an advertising art director. I've written fiction and non-fiction as a best-selling author. Now I'm creating stories in a whole new medium, thanks to this body of rediscovered imagery.
These collages are available in limited editions, printed with archival ink on archival paper and can be ordered in several different sizes. I'm honored that twenty of them have been selected to hang in the permanent art collection of Martha's Vineyard Hospital, where I am often most inspired by the beauty of the landscape.
To place an order, please visit priscillawarnerart.com or email me at priscilla@priscillawarnerbooks.com.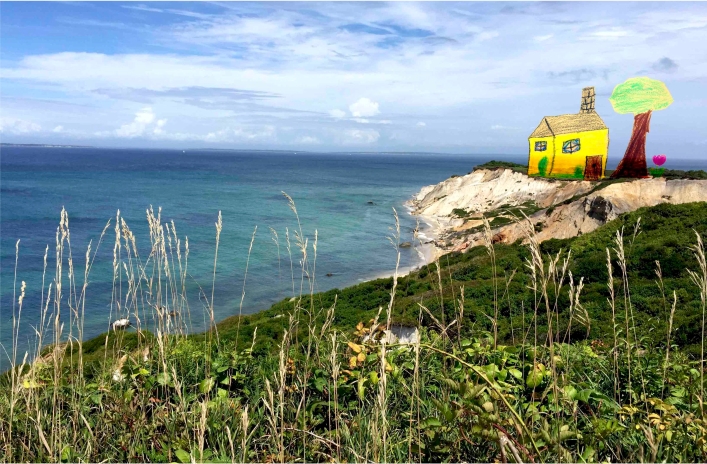 In my original drawing of this boy and girl, I wrote carefully at the top "Wtat a surpris."
Years later, I fell in love with my husband at first sight, which was quite a surprise. And we've traveled the world together, like the couple I imagined long ago.


The island of Martha's Vineyard and the island of Manhattan are a constant source of inspiration, and the perfect backdrop for the people and animals I loved drawing as a child.